Due to China's rising importance in the economic and cultural sphere (widely announced by the 2008 Olympics), the 21st Century is quickly becoming known as the "Chinese century". Get a head start and find out why China is the place to be with our China Package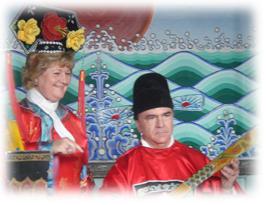 travel and Vacation tours! These tours allow you to see a host of different attractions, from the classic and well-known places of Beijing and Shanghai to the more distant and exotic Tibet and southwestern ethnic discovery tours. Because of our close contacts with Chinese travel and hotel agencies, we are able to offer rates that are much better than what any western travel company can offer. If you wish to create and customize your own China travel tour, then scroll down to the bottom of the page to get started in creating your own memorable journey.
In addition to the great locations, you also get the Great Wall Adventure Club standard of service. With the China package tour, we will take care of all the tedious and grunt work, while you can worry about having the most fun and enjoyment possible during your stay in China. We will take care of your China domestic airplane and train tickets, along with your accommodation. Of course we will do everything according to your travel wishes and wants, and we aim to please. Our professional travel consultants have years of experience, and can provide you with the tour that suits your requirements, be it a deluxe group vacation or a tailor-made private tour on a budget. Great Wall Adventure Club has received recognition from all over the world, and during the Olympics we even provided numerous tours to the international Olympic teams and their friends and families. Also, on each stop of your tour, you will have a local English-speaking guide with you, so you will have in-depth knowledge and expertise at the sites on-hand. If you request, we also have Spanish, German, Italian, and Russian-speaking tour guides as well. Read on to find out about the different types of China travel and vacation tours that we offer.
To learn more about our package tours and programs please go to
http://www.greatwalladventure.com/ChinaPackageTour/index.html