Want to seek a deal for a Beijing hotel? Looking for a ritzy hotel-resort in Shanghai? How about a simple hostel in Lhasa? No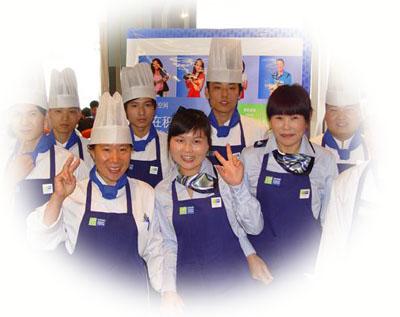 matter where you need to stay, or what your tastes are, Great Wall Adventure Club can find you the accommodation you want at the prices you demand. From Beijing to Hong Kong, and from Urumqi to Macau, we can find just what you are looking for. We know that when you come as a traveler to a foreign country, lodging is one of your biggest concerns. That's why we take special care in giving you the best deals, in order for you to make your stay in China a more enjoyable and relaxing one. Just click on the city names to the left to find more details. You may search by yourself through our site, but if you need assistance in finding what you need, the please let us do the hard work. We are a locally based company, and have contacts with hotel companies and organizations all throughout China, and we are able to get great deals and discounts because of this relationship. And to top it all off, this accommodation service is completely free!
Hotel Booking Service with Your China Accommodation Advisor
Thanks to our partnership with eLong.com, China's best online discount hotel reservation network powered by Expedia, we are able to access to the lowest discount price reservation system. There are hundreds of hotel search sites on the Internet for China hotels, but GWAC offers the ultimate and personalized solution for your accommodation. Unlike other hotel booking services, your reservation with GWAC is taken care of by humans instead of machines, so we know how to find the most satisfied lodging facilities for you.
For more information please go to
http://www.greatwalladventure.com/ChinaDiscountHotels.htm